Main content starts here, tab to start navigating
Slide 1 of 8
Slide 2 of 8
Slide 3 of 8
Slide 4 of 8
Slide 5 of 8
Slide 6 of 8
Slide 7 of 8
Slide 8 of 8
Celebrity Chef Dinner
Featuring 3 James Beard Award Nominated & Winning Chefs
Kick off summer with waterfront dining at its finest!
6-course Celebrity Chef Dinner with each course paired with a distinctive wine or cocktail.
Benefitting
All Faiths Food Bank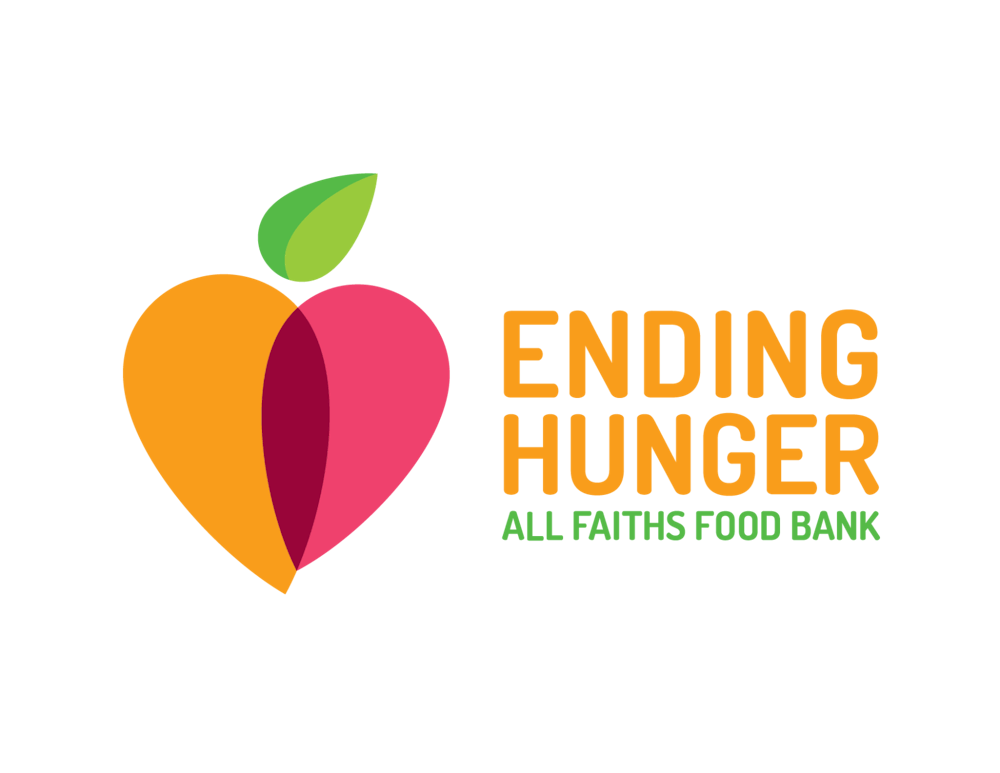 Celebrity Chef Lineup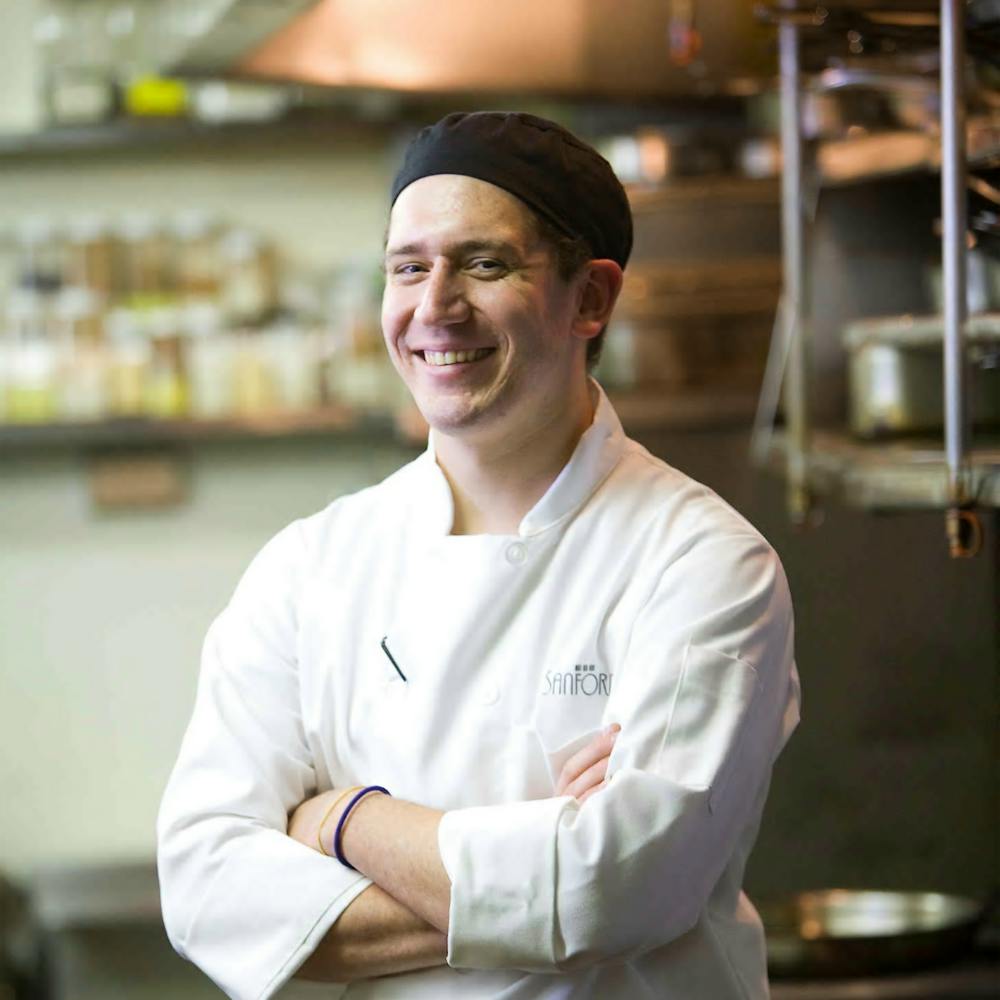 Chef Justin Aprahamian - Sanford Restaurant, Milwaukee, WI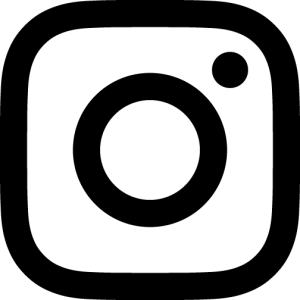 @justinaprahamian
Chef Justin won the James Beard Award for Best Chef Midwest in 2014. As the Chef/Owner of Sanford Restaurant in Milwaukee, Justin serves a seasonal menu and is sure to identify some local Florida offerings to create some truly special dishes.
Sample Chef Justin's Slow Roasted Sausage and Market Tomatoes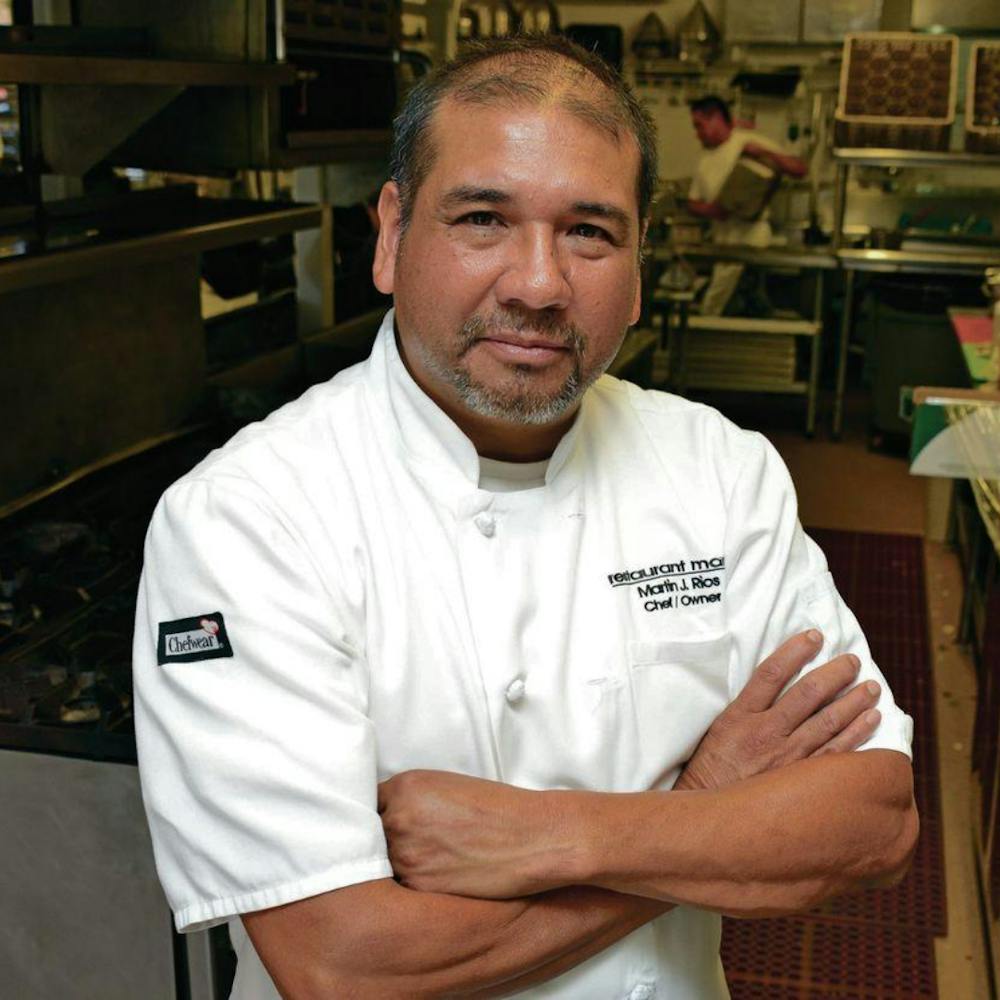 Chef Martín Rios - Restaurant Martín, Santa Fe, NM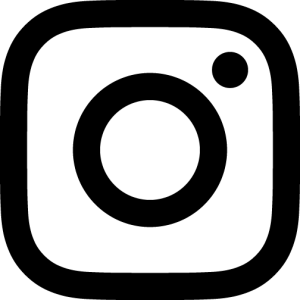 @restaurantmartin
A five-time James Beard Award for Best Chef Southwest nominee, Chef Martín is considered one of the most creative, vibrant, and consistent chefs practicing in the Southwest today. You'll get to enjoy his self-described Progressive American cooking style.
Check out Martin's Whole Chicken with Watercress Apple Salad and Citrus Pan Sauce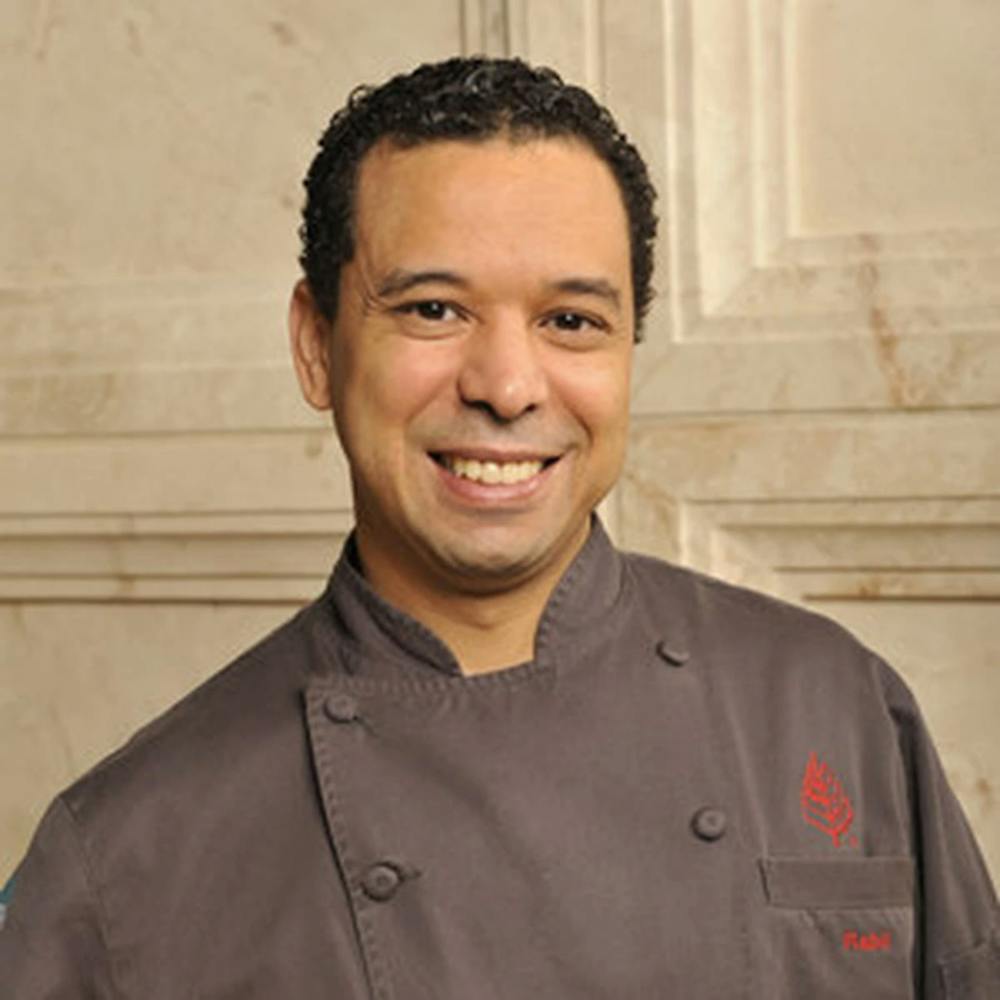 Chef Rabii Saber - Executive Pastry Chef at Four Seasons Resort Orlando at Walt Disney World Resort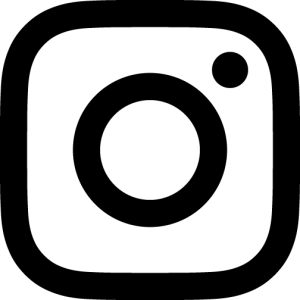 @chefsaber
A master chocolatier, Chef Rabii was a James Beard Outstanding Pastry Chef Semifinalist in 2019 and 2022. He was selected to be on the U.S. team for the 2017 Coupe de Monde de la Patisserie in Lyon, France — known in the pastry world as the "Pastry Olympics." If you have a sweet tooth, this evening's dessert may be all the reason you need to attend this special event.
Here's Chef Rabii's delicious Granny Smith Apple Cheesecake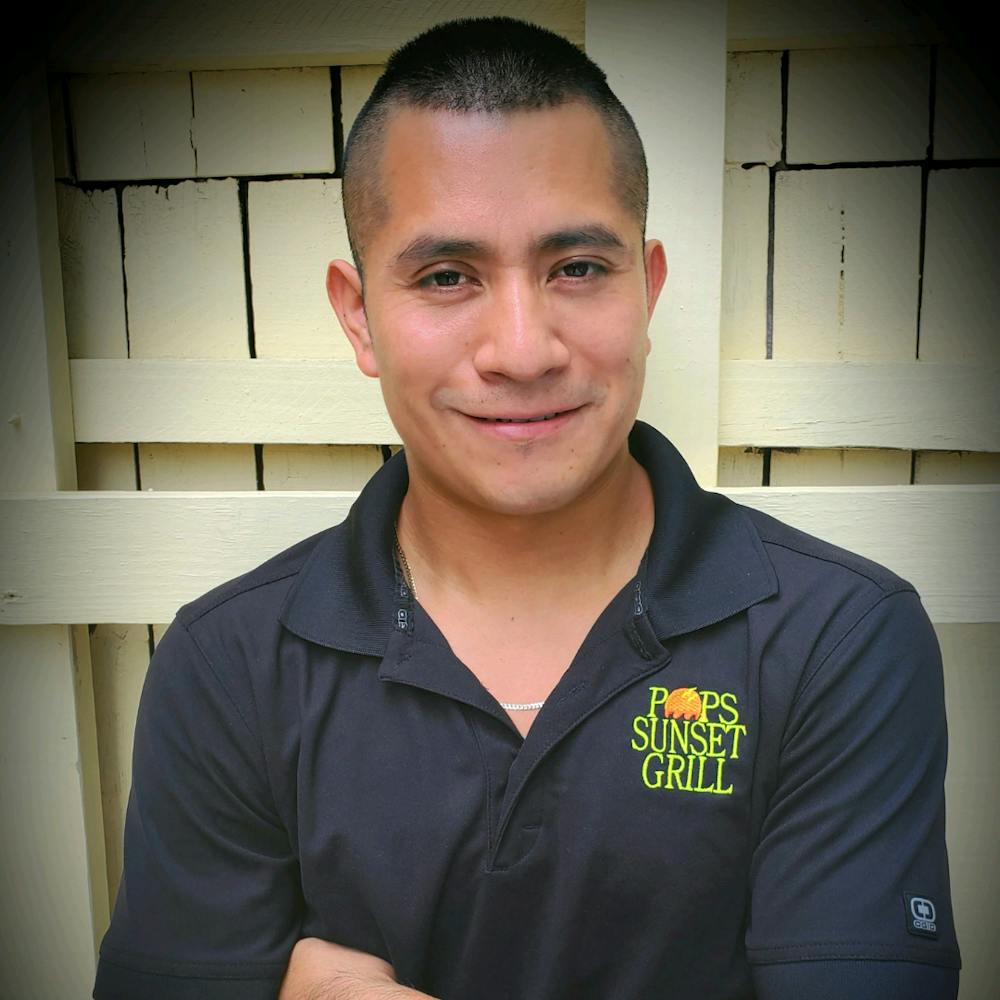 Chef Marcos Vasquez - Executive Chef, Pop's Sunset Grill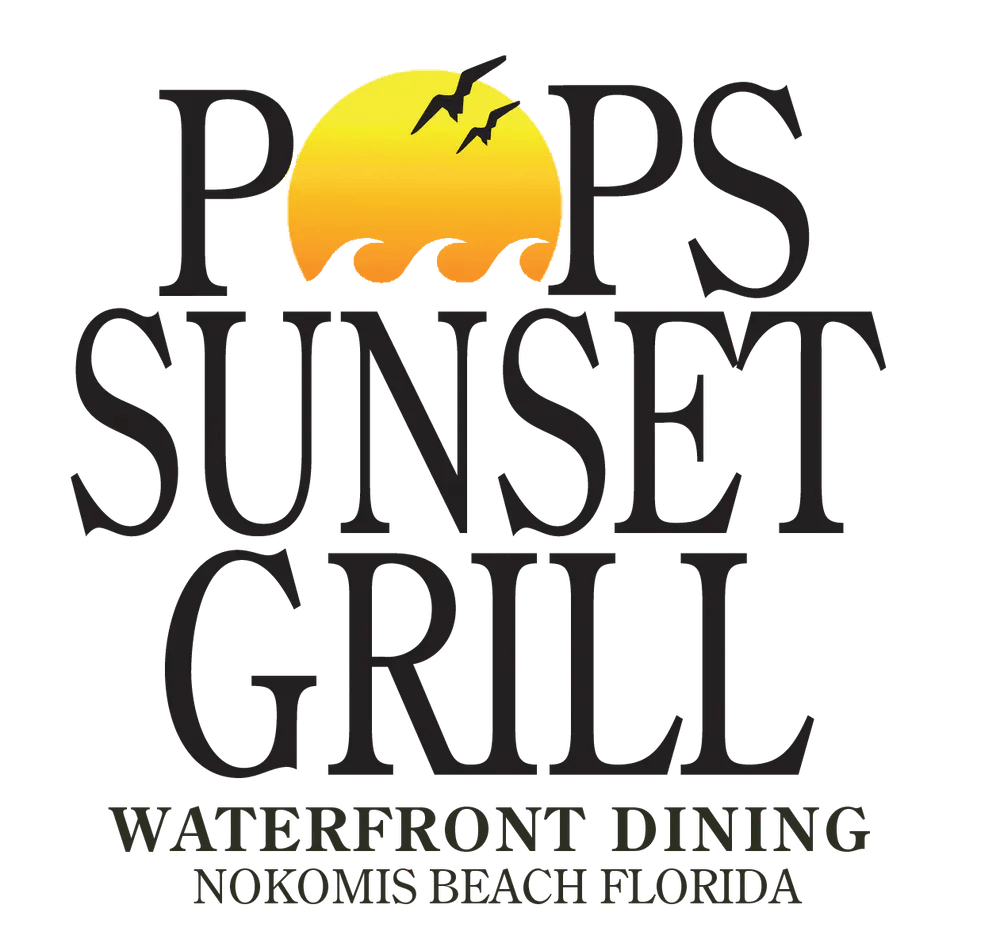 Casey Key, FL
Raised in Guatemala before moving here as a young adult. He developed his culinary skills locally, where he has had the opportunity to work with fresh local flavors. Chef Marcos says "Seeing people enjoy my food is what makes me so happy"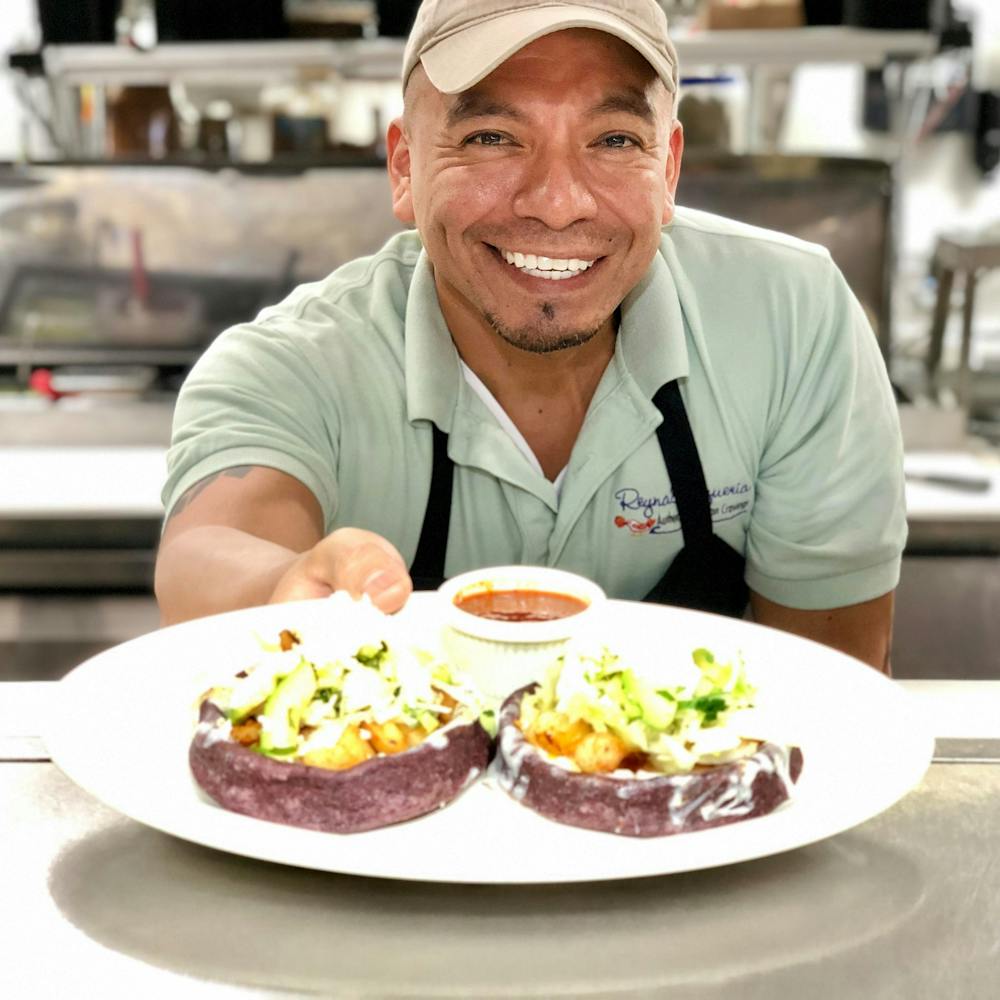 Chef Gino Calleja - Owner/Executive Chef, Reyna's Taqueria, Sarasota, FL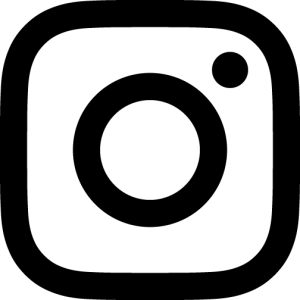 @chefgcalleja
Inspired by "Mexico's best chef, his Mother Doña Reyna, as she was known in the small town of Matamoros Puebla", Chef Gino adds a life long love of using local ingredients to create "sabor". With a resume that includes being an Executive Chef in some of Sarasota County's finest dining establishments, you will not be disappointed by his dishes on this special evening.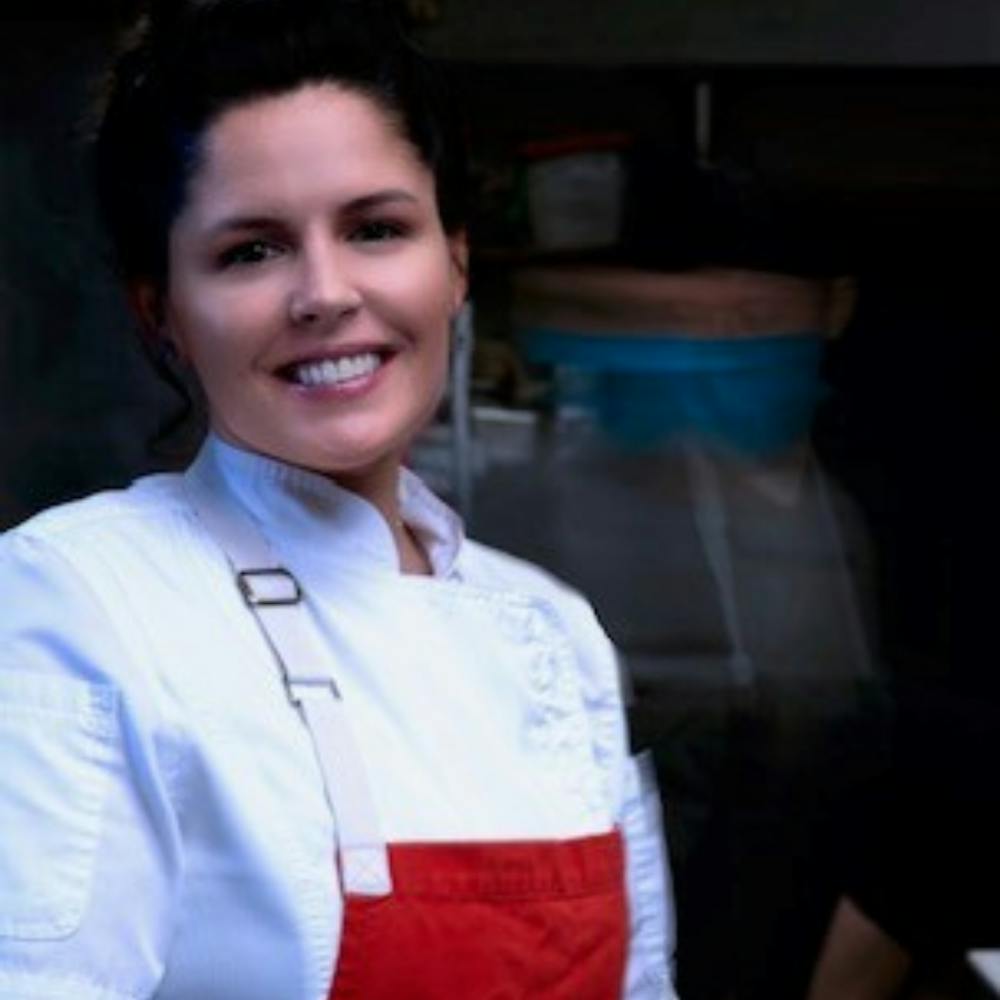 Chef Michelle Wolforth - Executive Chef, State Street Eating House + Cocktails, Sarasota, FL
A Boston native and lifelong kitchen inhabitant, Chef Michelle Wolforth first fell in love with life near a stove while helping her mother host big family get togethers. Upon entering Johnson & Wales University in Providence, R.I., Wolforth would quickly exceed her mother's output when she took on work for the New England Patriots. From there, her career would take her to other prestigious positions as an events and catering specialist. As the new Executive Chef of State Street Eating House + Cocktails, her focus on quality versus quantity is a perfect match for a restaurant that packs big ambitions into a small space.
DETAILS
More than just a meal - this will be an experience you don't want to miss!
Admission will be limited to those with tickets to provide a safe and comfortable event.
The price is $180++ per seat for wine paired dinner. Individual seats and complete tables are available for purchase.
If you require an additional seat for your table, please let us know as some tables will have room to add seats. The majority of our seating is outdoor with limited indoor seating featuring floor to ceiling windows and a spectacular view of the Intracoastal Waterway.
A 27% tax is applied upon checkout. This includes 7% sales tax and 20% service charge.
Please reach out to Stephanie Brown at stephanie@popssunsetgrill.com or (941) 488-3177 x1008 with any questions!
Purchase Celebrity Chef Dinner Tickets